Leaders in the Design and Manufacture of Marine Cranes
Toimil SL Series Crane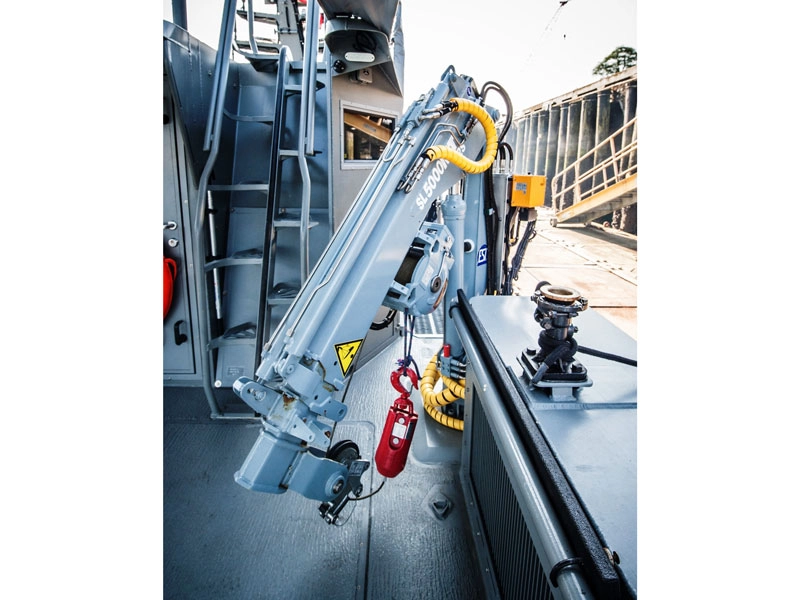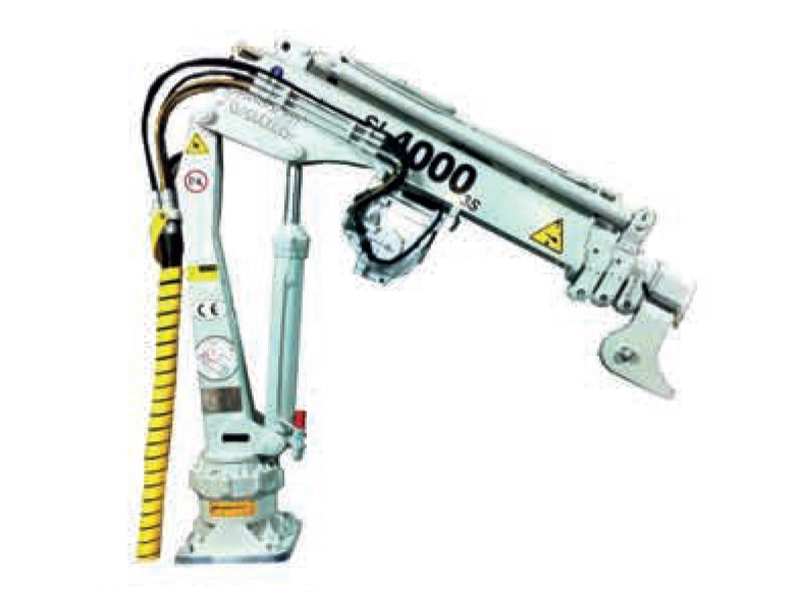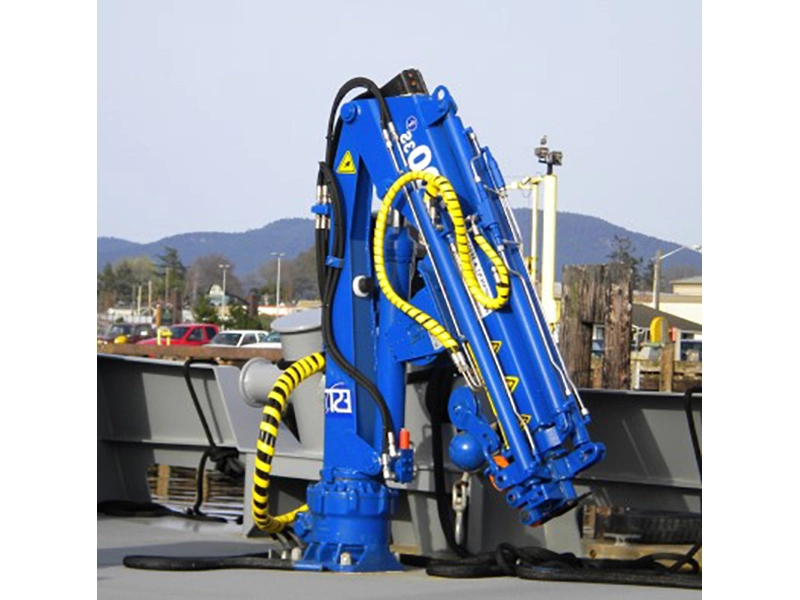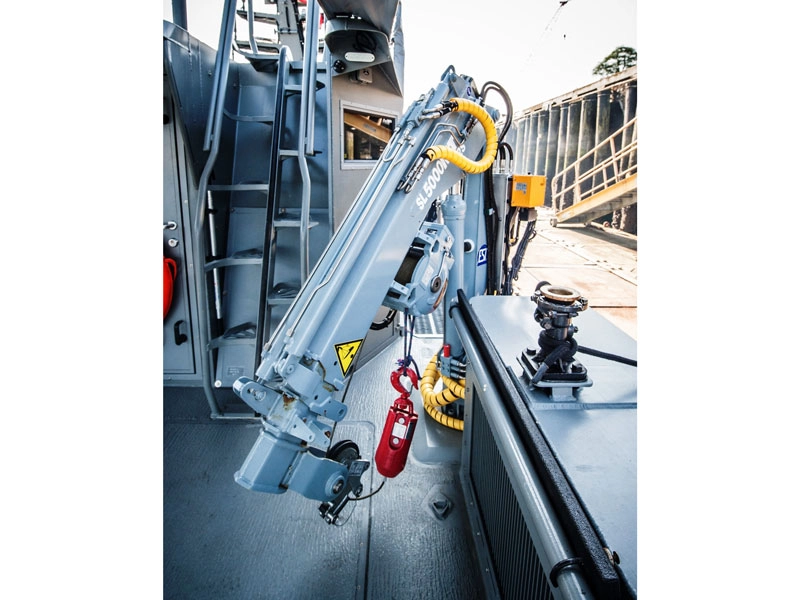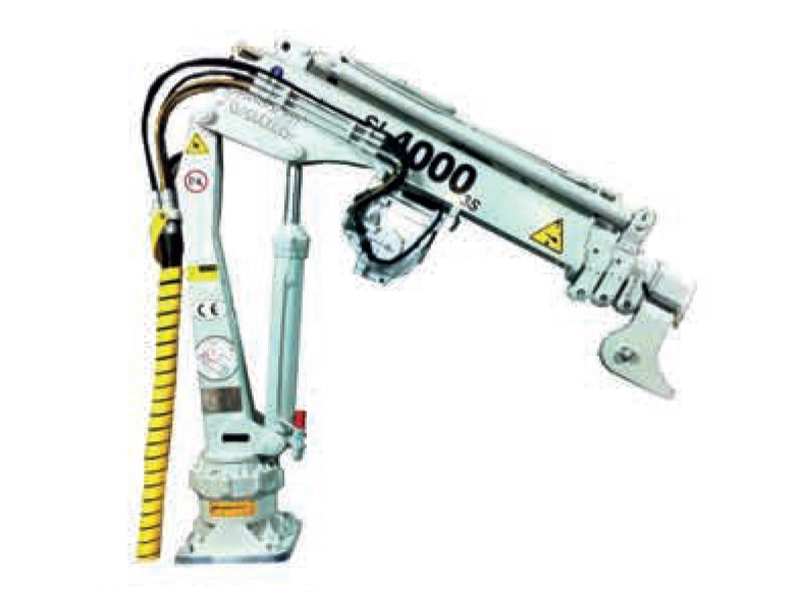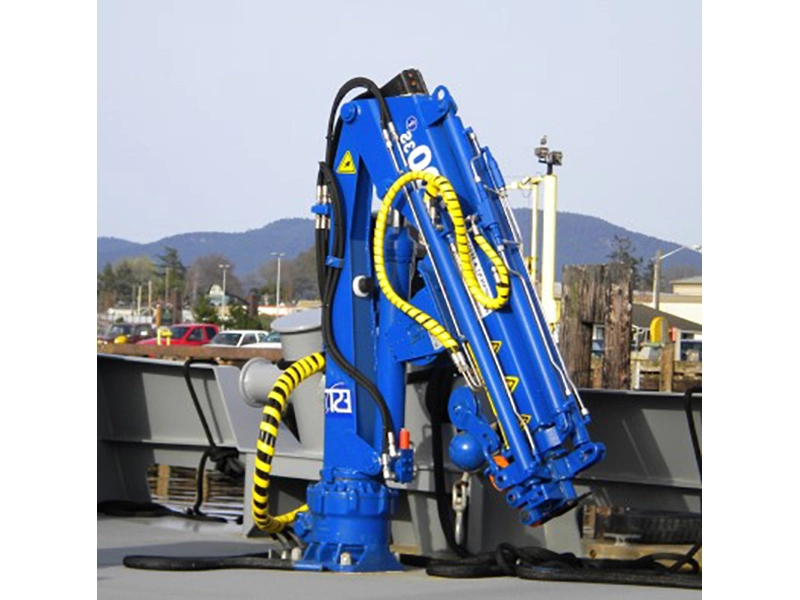 Toimil Marine SL series cranes are ideal for handling light loads in small vessels.
Features
Standard Capacities from 1.0 up to 3.5 Tonne Meters
Designed to DIN standards
CE certificate
High strength steel alloy construction (Strenx 700) for light weight
Boom lengths up to 23 feet depending on model
Heavy duty enclosed slewing drives for marine applications at sea and corrosion protection
Articulated and folding design for compact stowage
316 stainless steel piping and hydraulic fittings
Nikrom nickel chrome cylinder rod finish for corrosion protection
Overload protection system with visual and audible alarm
4 coat marine paint system.
Plasma sprayed pure zinc over all steel weldments.
Two-part epoxy primer
Two-part polyurethane enamel x 2 coats
Options
Additional Manual Extensions
Wireless Remote Control
Electric Proportional controls
Explosion proof crane versions
Various regulatory body certifications
Electric hydraulic power units
Hydraulic grapples, buckets, and other boom tip accessories
ROV and AUV capture heads
Various paint colors
Scroll to View Full Chart >>
Models
Model
Available Boom Outreach
(Fully Extended)
ft [m]
Lifting Moment
ft-lbs[Txm]
Crane Weight Min
Lb [Kg]
Crane Weight Max
Lb [Kg]
SL-1000MT
12.04
[3.67]
6,000 [0.93]
320 [145]
386 [175]
SL-2000MT
12.04
[3.67]
8,000 [1.21]
384 [174]
439 [199]
SL-3000MT
13.58 - 16.83
[4.14 - 5.13]
14,000 [1.99]
476 [216]
584 [265]
SL-4000MT
13.94 - 17.06
[4.25 - 5.20]
19,000 [2.73]
580 [263]
712 [323]
SL-5000MT
23.00
[7.01]
24,000 [3.45]
672 [305]
880 [399]
Note: Specifications are subject to change without notice or obligation. Please contact us for details.
Where general information, pictures and descriptions are provided, some illustrations and specifications may require options not shown in the picture or included in the description.

View All Crane Applications »