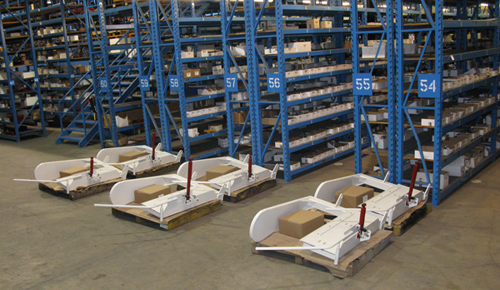 Office Information
Keep your Allied equipment in top working order with genuine OEM replacement parts, technical support, field service, and technical documentation from our dedicated Service Support Team. See below to contact a member of our Service Support Team:
Call:503-625-2560
service@alliedsystems.com
parts@alliedsystems.com
Open: Mon. to Fri. (7AM - 5PM)PST

After Hours:
Call: 503-746-1672
Please note: that a fee of not less than $100.00 will be added to the invoice for this service.
Our Services
Parts Prices
Parts prices are EXW (ex-works), Sherwood, Oregon, or point of shipment in the case of drop shipments. All shipments will be made freight collect unless otherwise requested. If a prepaid shipment should be necessary, the transportation charges will be added to the invoice.
Note: Parts prices are determined at time of order (not at time of shipment).
Procedure for Ordering Parts
The following information is required when placing a purchase order for service parts:
Name of Individual Placing the Order
Company Name
Telephone, Fax, and/or e-mail address
Billing Address
Shipping Address
Shipping Instructions, including courier and terms (collect or prepay and add)
Request to ship complete or partial
Purchase Order Number (names or phone numbers are unacceptable)
Unit Model and Serial Number (Emergency or Breakdown Order Only)
Quantity
Part Number(s)
Description
If specific routing is desired, this information should be forwarded to the Service Parts Department for permanent reference and should also be noted on each order. If no instructions are given, we ship via the least expensive carrier. Please click
here
for more information on our E-Commerce site, or visit ec.alliedsystems.com.
Allied Systems Company Service Parts also supports the following products:
•Allied Tree Harvester •FWD Wagner •Raygo Wagner •Mi-Jack •Hanover Forwarder •CETEC Transport •Clark Skidder •Ranger Skidder •VME Skidder •Clark Winch •Lufkin Winch •Hyster Winch •Nautilus Crane •Cougar Crane •Swing Shift •Brudi
Field Service, Inspection, and Installation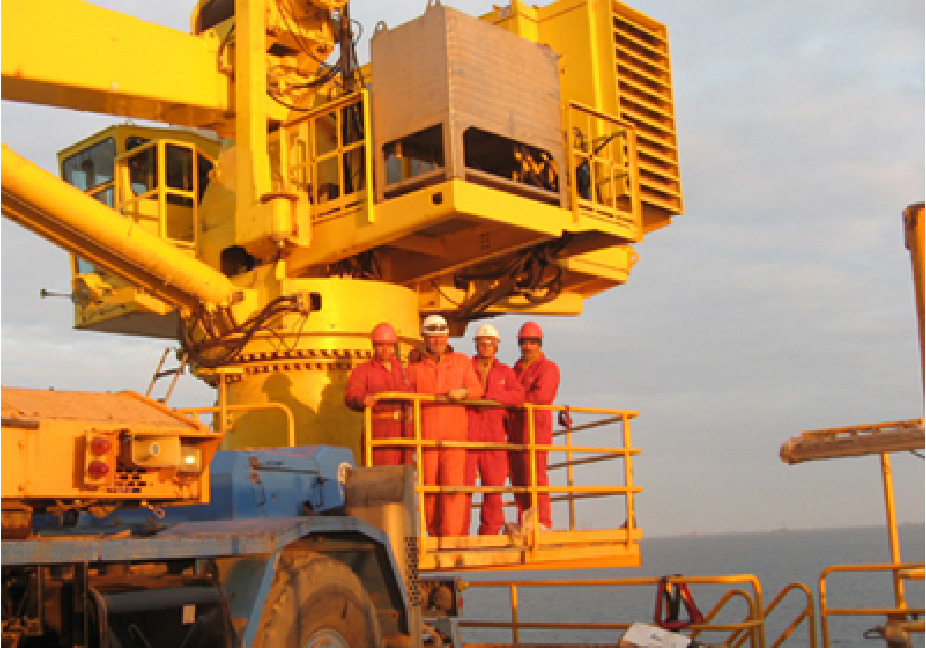 Our goal: Providing readily available technical resources to resolve issues quickly, efficiently and safely.

OEM factory-trained Field Service Representatives support all Allied Systems Company-manufactured products worldwide. Call Allied for quick and efficient problem resolution, or simply to help maintain operational readiness. Additional factory support is available during normal business hours via phone, e-mail and fax.


Technical Publications

Find technical documentation quickly and easily at our Publications Locator. Thousands of parts and service documents for Allied Winch, Ranger, Wagner, Long Reach, Freeman, and Allied Marine Crane are ready for download, sorted by product line, document type, machine serial number, etc.

Contact our Webmaster by clicking here if you need assistance locating a specific document.
Printed or CD-ROM copies are available for purchase. Contact our Service Parts department for details.


Remanufacturing
When our customers buy genuine remanufactured Allied Systems equipment and components, they increase productivity and safety at the lowest total cost of ownership. By having manufacturing, parts, and assembly, all in house, Allied Systems can offer a lower total cost, shorter lead-time and better quality compared to repair shops.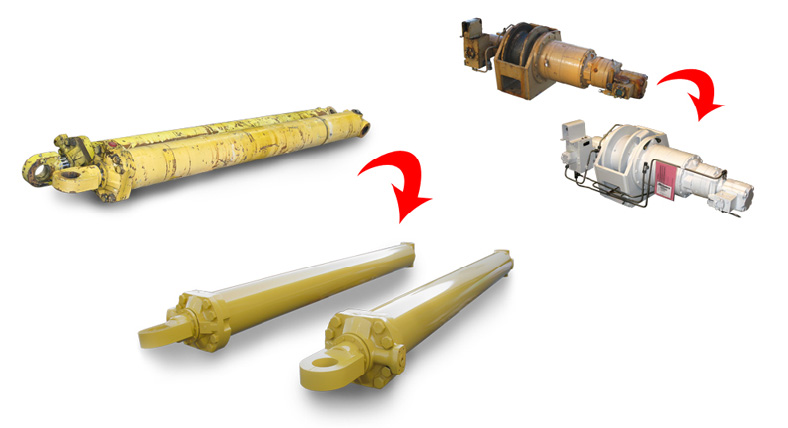 Here are a few of the products we remanufacture:
Winches
Hydraulic Cylinders
Crane Swing Drives
Lift Truck Attachments
Wagner Wheel Ends
Differentials, Torque Converters
Allied Systems Company is the only supplier with the capabilities to remanufacture your equipment to its original equipment specifications because we use only genuine Allied Systems original parts and test the equipment to the original design standards. With in-house engineering, manufacturing and a fully stocked service parts warehouse, Allied Systems can rebuild your equipment to original specifications and quickly return your equipment, maximizing your equipment availability. If you are in need of any repairs, returns, rebuilds or exchanges, please don't hesitate to contact us.


See lists of some of our key supplier partners:
Drive Train
Arvin/Meritor
Axle Tech International
Bondioli and Pavesi
Borg-Warner
Clark Hurth Components
Dana Corporation
Fairfield Manufacuring
GKN Rockford
Rimpull Corporation
US Axle
Filters
Baldwin Filters
Cummins Filtration
Donaldson
Fairey-Arlon
Pall
Seals
Chicago Rawhide
Federal Mogul
Parker
Engines
Cummins
Caterpillar
Deutz Corporation
Brakes
Arvin/Meritor
AUSCO
Axle Tech International
Bendix Commercial Vehicle
Carlisle Brake and Friction
Eskridge
MICO, Inc.
Performance Friction
Bearings
Aetna Bearing Co.
Koyo Bearings USA
NSK Corporation
NTN Bearing Corp. of America
RBC
Rotek Bearing, Inc.
SKF
Timken
Controls
Cablecraft
Cascade Controls
Conductix, Inc.
OEM Controls
Sauer-Danfoss
Williams Controls
Radiators
AKG of America
L and M Radiator, Inc.
Hydraulics
Airway Hydraulics
Braden Winch Division
Commercial Intertech
Eaton Hydraulics
Eaton/Aeroquip Corporation
Geartek Pumps and Motor
HYDAC
Hydreco
Lantec Imac Industries
MTE Hydraulics, Inc.
Parker Hannifin Corporation
Wheels
OTR Wheel Engineering
Rimex Supply, Ltd.
Titan Wheel Corporation
Seats
Grammer, USA
Industrial Seating, Inc.
Rearview Cameras
Rearview Systems