Leaders in the Design and Manufacture of Marine Cranes
Hydraulic Power Unit - Electric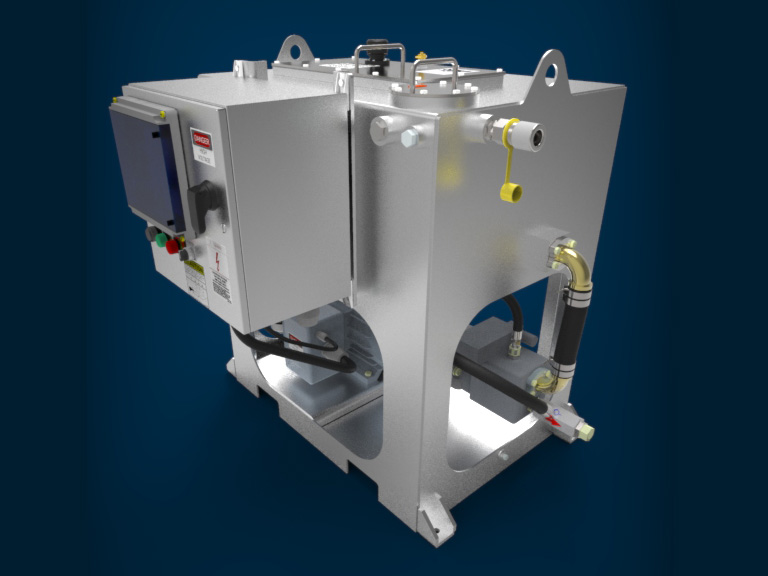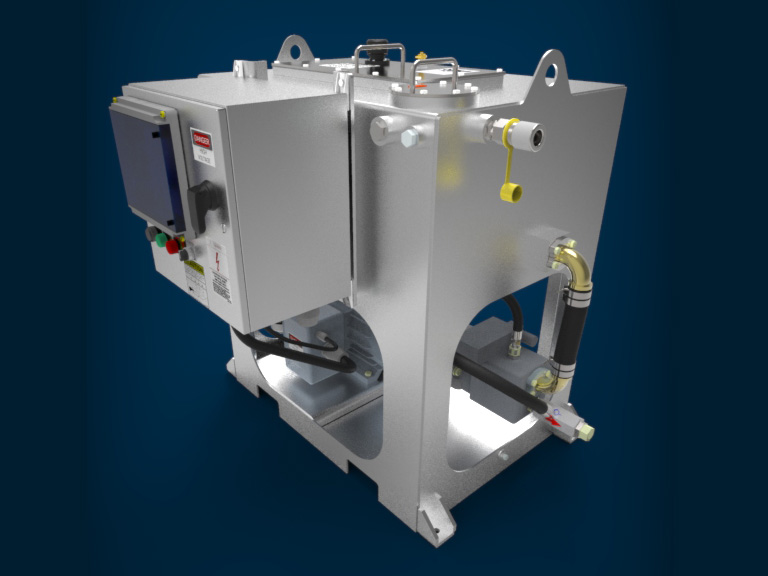 Allied HPUs provide a fully flooded suction inlet for various pump configurations. Allied's all-stainless steel construction resists harsh environments. Stainless steel covers and fittings minimize corrosion and increase durability. Allied's HPUs are provided as complete modules and are available with various flow rates and motor sizes to suit your specific needs. Electric HPUs have a power range from 15 to 300 HP.
Features
Return Filter
Suction Strainer
Sight Glass
Pressurized Breather
Stainless Steel Construction
Leak-Proof Elastomeric Seals
Options
Tank Heater
Electrical Soft Starter
Hydraulic Soft Starter
Filter Cart Quick Connects
Air/Oil Hydraulic Cooler
Titanium Sea Water Hydraulic Cooler
Pressure Filter
Sight Glass with ABS approved shut off handles
Desicant Breather
Models
Model
Horsepower
HP [kW]
CPE15
15 [11.2]
CPE25
25 [18.6]
CPE50
50 [37.3]
CPE75
75 [55.9]
CPE100
100 [74.6]
CPE125
125 [93.2]
CPE150
150 [111.9]
CPE250
250 [186.4]
Note: Specifications are subject to change without notice or obligation. Please contact us for details.
Electric HPU Applications
View Crane Applications »