News
Allied is now an authorized reseller of Toimil folding cranes!
Oct 7, 2022......Allied Systems Company, a manufacturer of high quality custom material handling equipment since 1976, is proud to add Toimil folding cranes to their impressive roster of products. Already known world-wide for manufacturing marine cranes and davits for a host of military, research and commercial applications, Allied is now able to offer a new line of lightweight, folding cranes for commercial applications when deck space is at a premium.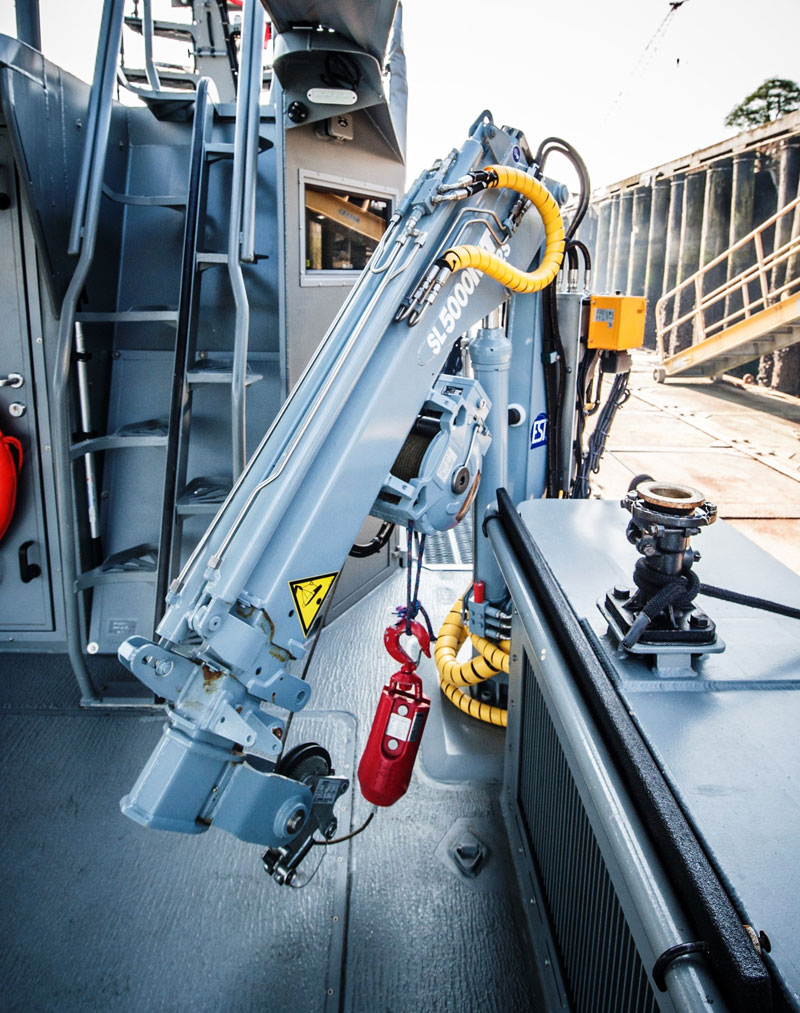 Toimil Grúas has been manufacturing cranes for marine applications for over 35 years in the northwest of Spain. Now in the second generation of ownership, their products are distributed all around the globe, and are known for their high quality and low maintenance.

The SL series cranes are ideal for handling light loads in small vessels. While these cranes have capacities from 1.0 to 3.5 tonne meters and boom lengths up to 23 feet, they take up very little deck space.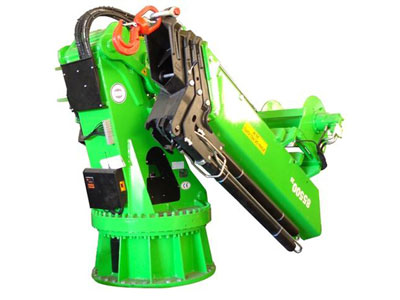 The M series cranes are a little larger, with capacities from 3.0 to 85 tonne meters and boom lengths up to 80 feet. These cranes are perfect for general cargo handling, fishing net handling, or similar applications. Even with these greater capacities, these cranes still fold into a tight envelope.

All Toimil cranes are constructed from high strength steel alloy construction (Strenx 700) for light weight, and come standard with 316 stainless steel piping and hydraulic fittings, Nikrom nickel chrome cylinder rod finish, and a 4 coat marine paint system for corrosion protection.
"These lightweight cranes are a great complimentary product to add to our existing marine crane portfolio." said Hitesh Patel, Vice President of Sales and Marketing. "Toimil makes quality products at a great value and we are proud to offer them to our customers."
Learn More
Contact Us