Allied Marine Crane Adds Compact Rescue Boat Davits at Competitive Prices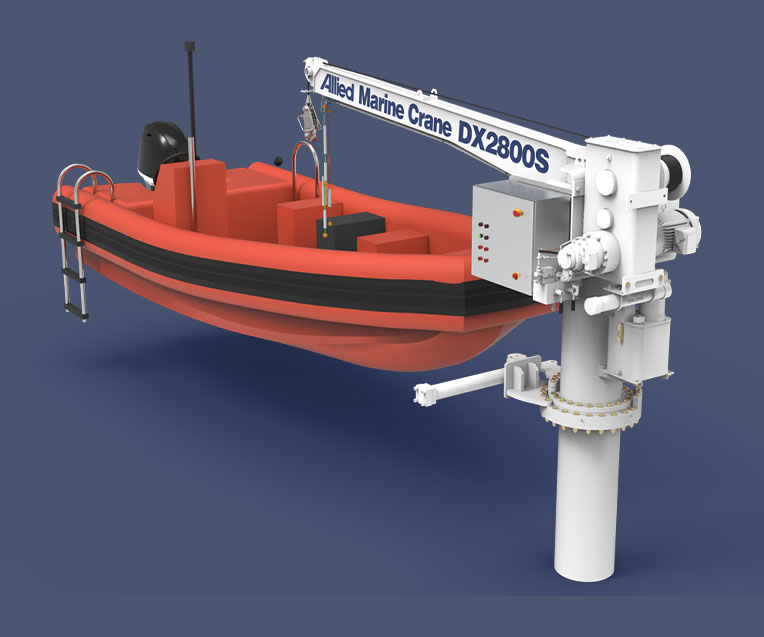 Sherwood, OR - October 19, 2018 - Allied Marine Crane has a rich history of providing high quality davits with outstanding product support to the United States Coast Guard and Navy, and continues to be the preferred supplier. The company has leveraged the quality products used in this sector and streamlined the design for high volume manufacturing to offer a competitively priced product to the commercial market. These davits are rated for up to 2,800 pounds, suitably sized for launching rescue boat davits on ferry systems, tug boats, fishing vessels, research vessels, and other work boats alike.

"Our customers need a quality rescue boat launching system that executes the basic SOLAS launch functions safe and reliably, without all of the bells and whistles. To get that at a competitive price, they have been buying from overseas suppliers, but have suffered in product support. We think it's time for the domestic fleet to buy American manufactured products and get the great local support they deserve." - Hitesh Patel, Allied Marine Crane Product Manager.

The DX2800S features a hydraulic powered slew with stored energy for a power-loss situation. The DXM2300S features a manual slew. Both DX series davits feature an electric hoist, in-boat hoist controls and utilize a maintenance friendly system with the minimal use of hydraulic oil; all designed to make the application as easy and safe as possible. They are fully SOLAS (Safety of Life at Sea) compliant, meaning they are designed, tested, and approved in accordance with IMO SOLAS Life Saving Appliances (LSA) Code.

The DX Series Davit design is lightweight and ultra-compact, making it the best solution available for very tight deck envelopes. The DX Series design can accommodate a wide variety of rescue boat models and can be easily converted to launch right hand or left hand. The DX Davit Series features best-in-class capacity and best-in-class reach. The DX davit series features the same great support you have come to know from Allied Systems Company, 365 days a year, 24 hours a day, with technical representatives that can be deployed within 24 hours.

Click on the video below for details.