BEST IN THE FIELD
Self Propelled Balers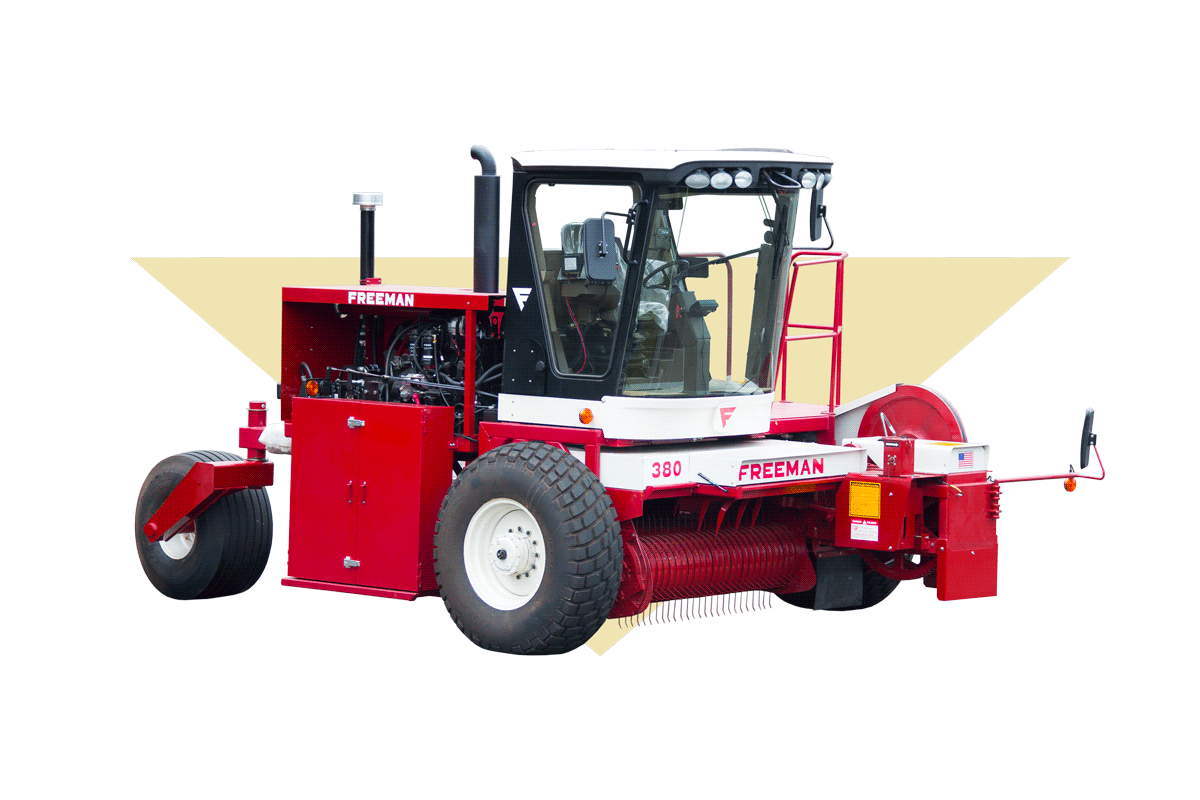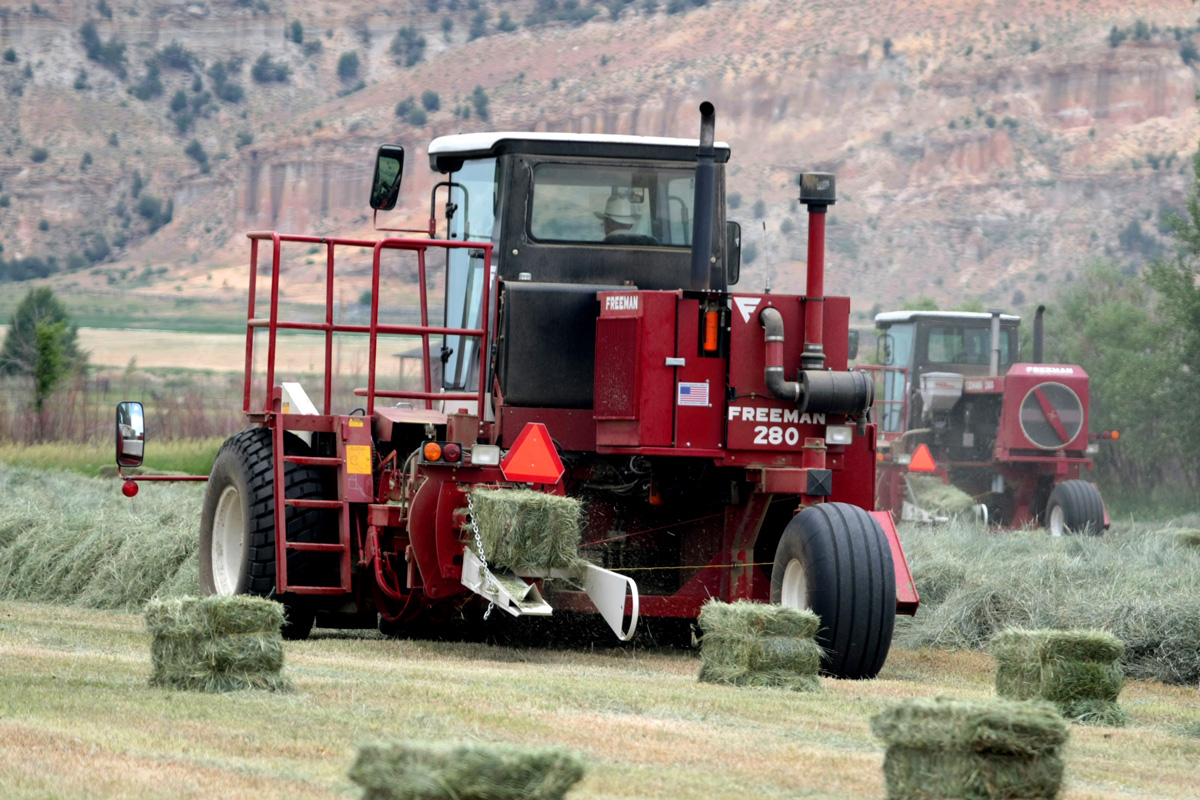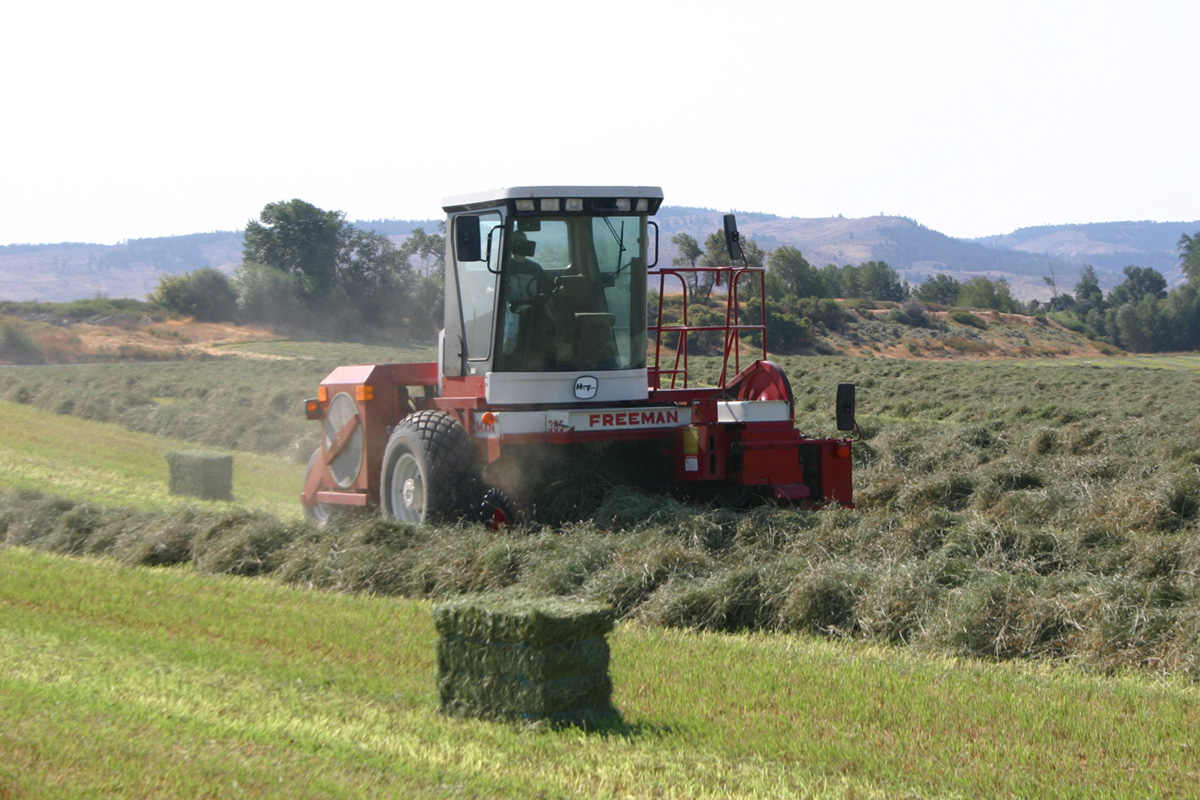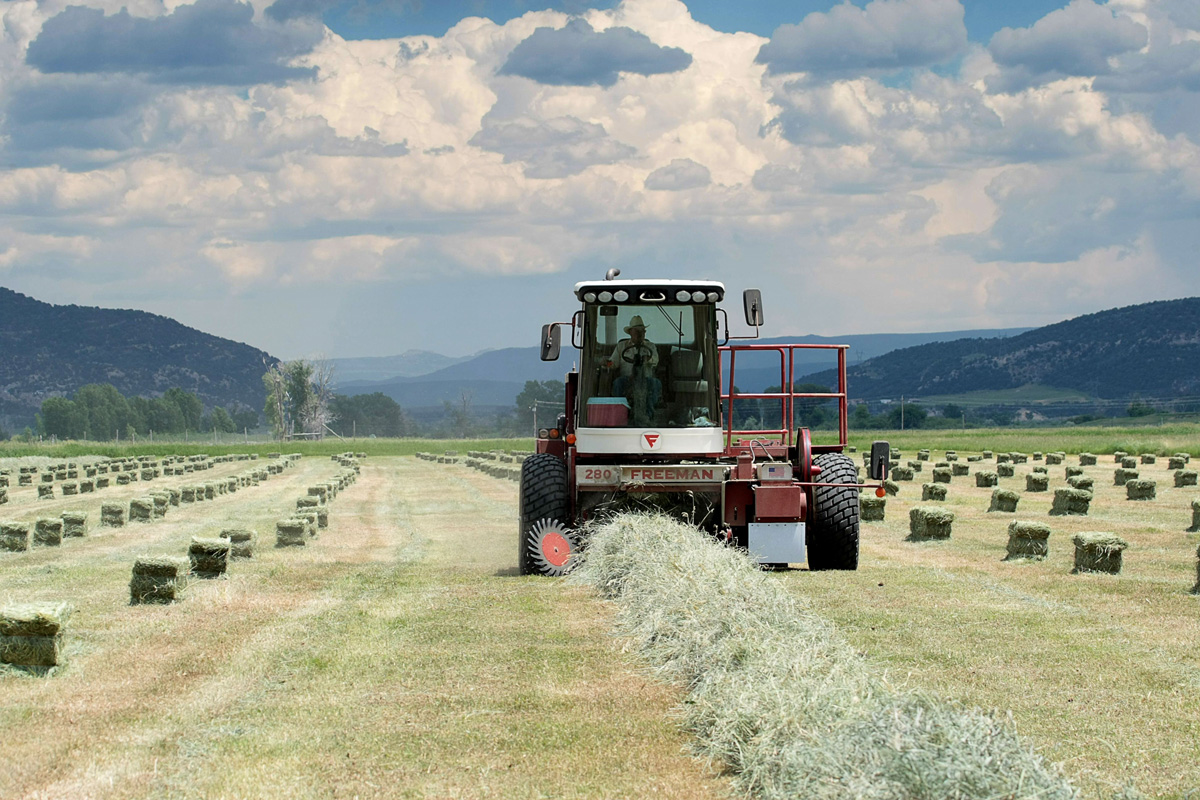 Self Propelled Baler Models: SP280 / SP285 / SP380 / SP385




Freeman Self-Propelled Balers are an innovative step forward in the hay baling industry. The new Freeman Self Propelled Baler incorporates a spacious cab, powerful John Deer engine, great working visibility, and the rugged reliability Freeman Products are known for. Some of the standard and available features of this unit include the environmentally-friendly tailless knotter that leaves your field clean of string trimmings, a remote-mounted video camera for viewing the knotters, and an on-the-go moisture sensor.
Specifications
Overall Length:
21' 6"
Overall Width:
12' 10"
Overall Height:
10' 10"
Weight:
15,500 lbs
Engine:
4.5L, 99 HP, Turbo Charged Diesel
Baler Drive:
Hydraulic
Number of Pickup Teeth:
156 @ 2.5" centers, 6 bars
Plunger Stroke Length:
30"
Strokes per minute:
84
Flywheel:
420 lbs.
Bull Gears:
210 lbs. each (2 per baler)
Fuel Tank:
30 gallon
Chamber Sizes:
2 & 3-tie chambers
Bale Length:
18" to 52"
Pickup Width with Flare:
76" wide (1.93 m)
Ground Clearance:
9" (23 cm)
Max Road Speed:
15 mph (24 kph)
Max Baling Speed:
10 mph (16 kph)

---

Note: Specifications are subject to change without notice or obligation. Please consult your dealer for details.