Fork Positioners and Sideshifters
Increase lift truck efficiency by hydraulically positioning forks with a Long Reach fork positioner attachment. Optional sideshifting eases load postioning for neater stacks in tight spaces. Put productivity up front, with durable and rugged fork positioners and sideshifters from Long Reach.
For more information, contact us here.
Heavy-Duty Fork Positioners
LFP Series Fork Positioners
Heavy-Duty Side Shifters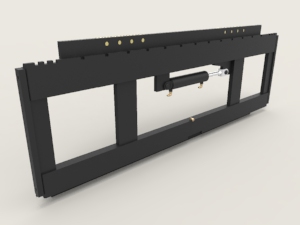 Hook-to-Pin Side Shifters