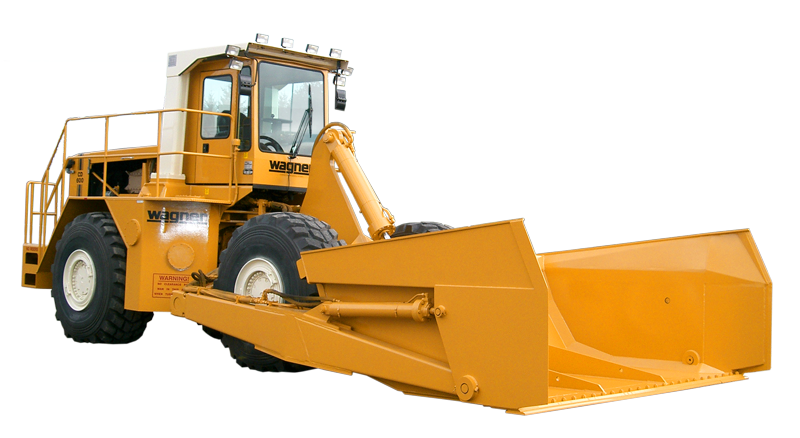 The carry and doze concept of the Wagner Coaldozers effectively doubles production over a straight blade machine or front bucket loader because it will carry a load equal to the amount being dozed in front of the bucket. This concept allows the Wagner to out-produce larger, heavier, higher horsepower machines at a much lower overall operating cost.
Click here to request more information.
For detailed information and current models, please read the Coaldozer Brochure:
Click here for a complete list of specification sheets.
Some key advantages of the Coaldozer include:
Bucket sizes with capacities ranging from 28 to 42 yards
360 Hp or 450/525 Hp models, Caterpillar or Cummins electronic engines
4-wheel drive, 4-speed power shift transmission
Double oscillating chassis with center hinge bearing
Bucket dumps 12 feet ahead ahead of axle for maximum safety
Easy access for power train and cooling systems
Hydraulic wet disc brakes