February 5, 2014
Allied Announces Winch Installation Service for John Deere, Case, New Holland Dozers
Allied winches can now be installed on John Deere, Case and New Holland dozers prior to the dozers arriving at the dealer locations.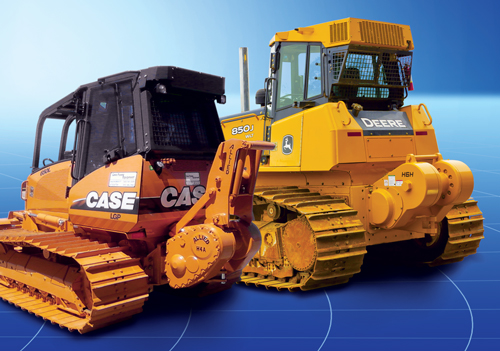 John Deere dealers can now order their winches installed on John Deere dozers as soon as they are completed at the Dubuque final assembly plant. For winch installation on Case and New Holland dozers built at the Calhoun, Georgia plant, the dozers will be transferred to a nearby installation facility.
Allied Systems Company worked closely with John Deere, Case and New Holland to bring this winch installation as a service to the dealers. Allied has appointed Paladin, an attachment specialist with locations at or near the respective dozer plants, to install the winches. Allied will coordinate with the dozer manufacturers and Paladin to have the winch installed, and to have the winch-equipped dozers shipped to the branch or job site specified by the dealer.
"We tried to make it simple for the dealers," said Allen Johnson, Allied Winch marketing administration manager. "All the dealer needs to do is to tell us the dozer ex-factory schedule. We will take care of the rest."
The installation charge covers the labor and the winch freight from Allied to Paladin. This allows the dealer sales team to have a known cost in their dozer pricing evaluation. In many cases, the winch installation charge is lower than dealer's own labor and freight cost, said Johnson.
Details of the installations programs are outlined in the following documents: