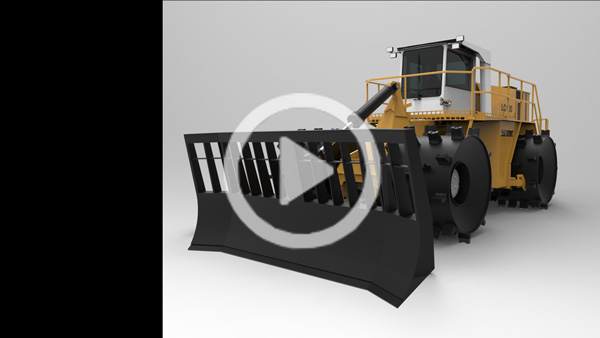 Click image for video of the LC100 in action!
Wagner has been manufacturing material handling and dozing equipment in the Portland, Oregon area for more than 50 years. Machines greater than 30 years old are still operating as front-line production machines. They are testimony to the high quality and durability Wagners are known for. Now, Wagner brings that same performance and durability to the landfill market with the new LC90 and LC120.
With 30 degrees of front frame oscillation, all four wheels are always on the ground, giving the operator the best ride possible. And with an ergonomic heavy duty seat, suspension, and electronic controls, the Wagner Landfill Compactor keeps the operator safe, comfortable and alert; the highest priority for any operation. Ergonomic controls prevent fatigue and large windows allow for maximum visibility.
Click here to request more information.