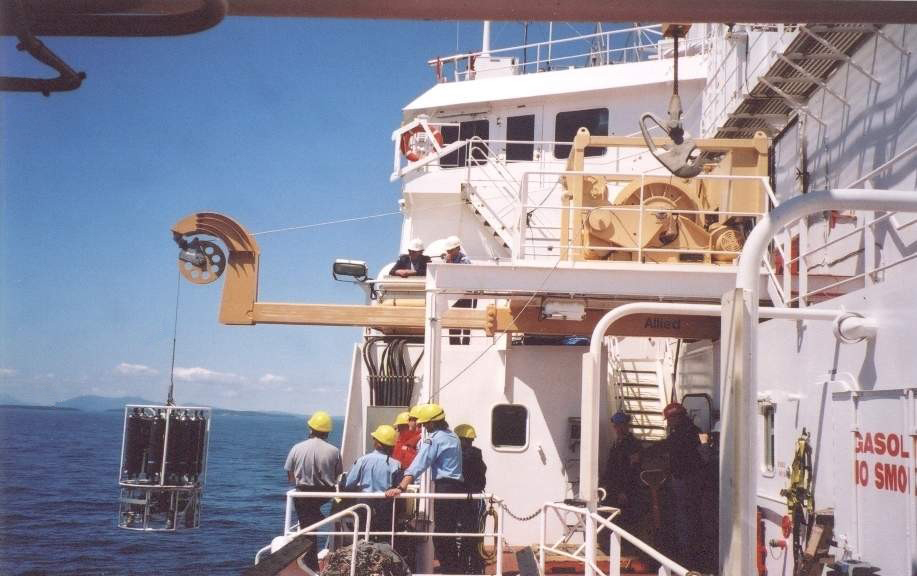 Allied side handling systems launch and recover scientific packages such as CTD rosettes, small ROVs, or tow components for scientific exploration. The handling system complements a winch system that provides control during package deployment. The Allied side handling system can be automated for programmable launch and recovery sequencing, for safer operations in inclement weather.
Available Handler Types:
Deck Mounted CTD Handling System
Overhead Mounted CTD Handling System
Bulkhead Mounted CTD Handling System
For more information, Contact us here.